Tell us what you like!
Hello everyone! Today I would like to share a few products with you, which were submitted by A Blissful Skin readers. Please take the time and vote for your favorite product in the poll below.  Also, for ordering, pricing, and shipping details CLICK on the merchandise images.
OBAGI Eye Treatment Cream
Obagi® ELASTIderm™ Eye Cream is a one of a kind topical eye treatment that works to bring back lift, snap and resilience to the delicate skin around the eyes.  Using a proprietary Restorative Elasticity Complex, it's clinically proven to help replenish the appearance of fine lines and wrinkles in as little as two weeks.  For normal to dry skin or for those who prefer the rich consistency of a cream. Restorative Elasticity Complex.

Guinot Age Logic Minceur Silhouette Refining Stubborn Cellulite
Buy Guinot cellulite stretch mark control – Guinot Age Logic Minceur Silhouette Refining Stubborn Cellulite 200 ml/6.7oz. How-to-Use: Apply morning and evening with light massage movements, paying special attention to areas of concern.
 

Cosmedix Ageless Skin Care Kit
CosMedix Ageless Skin Care Kit CosMedix Simply Ageless is a collection of 4 age-defying formulas, proven to fight wrinkles, smooth skin texture and revitalize skin's appearance. It starts with the free radical-fighting cleanser, refinishing treatment, daily antioxidant hydration and ends with a balancing moisture boost to minimize the look of wrinkles. Includes: Benefit Clean (15 ml.) Hydrate+ (15 ml.) Refine (7.5 ml.) Phytoharmony (15 ml.) Directions: Moisten hands and face.
La mer the eye concentrate
It's three, three, three Miracle Broths in one! This concentrated eye cream boasts three unique forms of La Mer's Miracle Broth™ (the heart of La Mer's profound powers of transformation), plus iron-rich minerals and sea-borne Radiant Ferments™ to deeply condition, smooth and hydrate the delicate eye area. Plus, it comes with a cool (literally and figuratively) silver-tipped applicator specially engineered to help mega-size microcirculation instantly. It's the big guns for anyone who wants to dramatically dissolve the appearance of dark circles, lines and wrinkles to bring luminous new life to lackluster eyes. .5 oz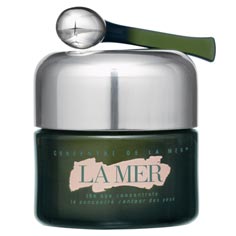 Sothys – Active-Contour Age-Defying Cream (Eyes)
An intensive cream with high-tech plant active ingredients for a skin that is revitalized and remodeled, with under-eye circles and wrinkles attenuated / reduced. A fluid emulsion that aids in preventing the appearance of fine lines and wrinkles. Ideal for all skin types this cream reduces the depth of wrinkles while revitalizing and destressing the skin. It fights against slackening of the skin and provides a tensing effect. A mixture of caffeine and natural actives help to reabsorbs the fat…

[polldaddy poll=6511789]
© Anna L., Savvy Rules and A Blissful Skin, 2010 – 2012. Unauthorized use and/or duplication of this material without express and written permission from this blog's author and/or owner is strictly prohibited. Excerpts and links may be used, provided that full and clear credit is given to Anna L. and A Blissful Skin with appropriate and specific direction to the original content.